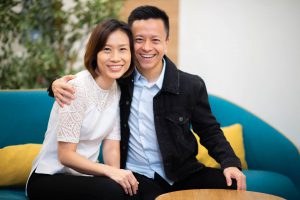 Welcome to Grace Assembly of God!
It is by divine arrangement that you have connected with Grace Assembly, be it through our on-site or online church services or activities. We hope to become your companion on your journey of faith to know more about Jesus Christ and to help you grow in your spiritual relationship with God.
At Grace Assembly of God, we welcome your multi-generational family to make this your home church where you can worship together and be discipled to become more like Jesus.
Our discipleship programmes and activities will equip and empower you to love God and His people, and to live out His promises for your life.
We have vibrant children, youth and young adult ministries that will cater to the developmental needs of your children and empower them to handle the challenges in their generation.
Now that you've visited us, what's next?
To find out more about Grace Assembly, do take time to explore our website to:
Find out more about our church's ministries
Join a Grace Group (small group)
Check out our upcoming activities
Get involved by signing up for our activities and/or courses
You may also follow us on Facebook and Instagram to be updated of our latest happenings!
We hope that you feel at home at Grace Assembly and we look forward to you coming back to join us on a regular basis.
See you again soon.
Rev Dr Wilson Teo
Senior Pastor
欢迎来到神召会恩典堂!
我们相信,您参加恩典堂的现场或在线聚会或活动是神美好的安排。我们愿在您的信心之旅上伴您左右,使您更认识耶稣基督,并帮助您在与神的属灵关系中成长。
在恩典堂,我们欢迎您家中各个年龄层的家人,一起来敬拜并受装备,更像耶稣,让恩典堂成为您们的家庭教会。
我们的门徒训练计划和活动将装备您并使您有能力去爱神与爱人,活出祂在您生命中的旨意。
我们拥有充满活力的儿童、青少年与青成年事工,可以满足您孩子的发展需求,使他们有能力应对他们那一代的挑战。
现在,您已经参加过我们的聚会了,那么接下来呢?
若要更加了解恩典堂,请登录我们的网站,在当中您可以:
更了解我们教会的事工
参加一个恩典小组(小组)
查看即将举行的活动
报名参加一个活动与/或课程
您也可以关注我们的Facebook,Instagram 或是Telegram 以获取恩典堂的最新消息!
我们希望您能够在这里感受到家的温馨,也愿您继续定期回来参加我们的聚会。
期待再次与您相见。
赵克文(博士)牧师
主任牧师
Connect with us to find out more! 请关注我们的社交媒体平台!